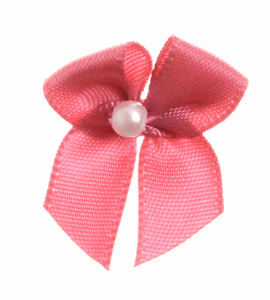 Trucraft

Dainty Satin Ribbon Bows

Blush Pink & White Pearl

Pack of 10 Bows

22mm x 26mm

These stunning crafting bows are pre-tied and a very effective way to give a consistent look to your work. They add instant impact to a huge variety of applications from sewing, embroidery, wedding stationery, favour boxes, hair clips, school uniform customisation, and gift packaging to name a few.

Made with 10mm Satin Ribbon, each bow is approx 22mm wide, 100% Polyester, Colourfast, Machine Washable and Dry Cleanable.