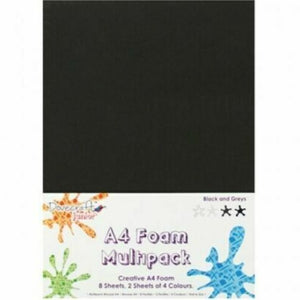 Pack of 8

Dovecraft A4 FOAM SHEETS

4 x Shades of black, white and grey.

This soft foam material is very easy to work with, easy to cut and punch out.

Let your creativity loose with this great value pack!

Contains:

8 sheets - 2 Sheets of 4 Colours

Ideal for children.

Measures: 29.5 x 21cm approx.